Jocke Skog
Started off as a piano player in the late 70s but felt that making noise is more fun than playing songs, so the change to synthesizers came swiftly. He later felt the need to learn how to play guitar and bass to be able to show the other band members what he heard in his head, and at the same time learned to edit bad takes digitally.
The production bit of an album was always interesting, and went from idea to reality in 2001 when his band Clawfinger bought Fear and Loathing Studios together with the Swedish math-metal godfathers in the band Meshuggah. The following 10 years was a dream come true of gear, production techniques and testing out what was possible with affordable gear. Early in the 00's he began experimenting with convolution and now has many years of experience in making impulse responses of both rooms and gear.
2009 he worked briefly as a R/D for DAR amps, programming the Analogue Devices DSP card for the FBM-100. Both gate and a low thump EQ with extensive hardware/software interaction depending on the routing. A good experience that went downhill when the main engineer of the company disappeared with the money.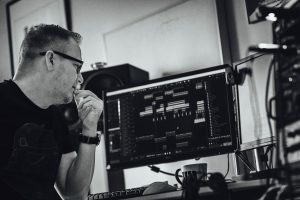 A year after he decided to move out of the studio, brought the gear home and remodeled the living room into a control room. This place is still in use and is called Sunmountain Facilities. At the same time all gear needed for swift mobile recording in the field on a budget is available, too.
In present day Jocke's doing productions and re-amps in the studio, his band Clawfinger is playing festivals and clubs, and he's working on several projects that are still under NDA agreements. He's an avid gamer and has done three music kits for Counter-Strike: Global Offensive and has also done several production demos and preset packs for Toontrack Software and Two Notes IRs for Fortin Amplification.
Read more here: Honest Amp Reviews